Spring 2021 - Covid has been a mess for everyone, we are still in business and going strong...  
03.20.2021 - 10 years and still going strong!!  Also visit us on Amazon
08.29.2018 - Have you seen the new Crosshair?  We love it.
05.29.2018 - We have not updated the news pages in a number
years - But with the new updated page we thought it was time.

07.03.2016 Happy Fourth of July everyone!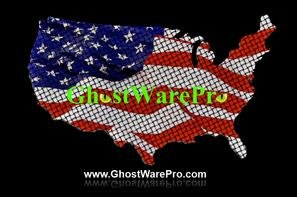 ---
12.25.2015 - Merry Christmas everyone - Thank you for making this the best year ever.
---
7.9.2015 - Updates to Youtube videos - New products added to shopping page
---
4.26.2015 - Spring sale ends this weekend - Discounts sent to members of the mailing list. Join Here
Ends today - Check site for sales
---
3.9.2015 - Thanks Neil for the great Youtube video of our EM pump in action.
---
1.1.2015 - Happy New Year Everyone!!
---
11.27.2014 - Happy Thanksgiving.Check out Winter Parafest Below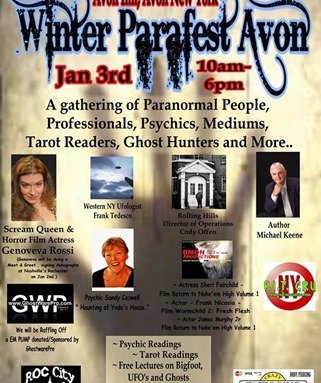 ---
11.16.14 - Updated the site - We were getting tired of the old look and wanted to change it up. What do you think? Email and tell us
---
10.14.14 - Special Thank you to Dover Paranormal Research Team in Pennsylvania for their assistance in the orb research. Check out their site, its very informative! HERE
---
10.14.14 - Orb results posting via email. Thank you all
---
9.21.14 - EM back in production - Thank you to everyone that purchased today. And a special thank you to Mo-Valley Paranormal for their great pictures of the EM pump in action and the comments regarding the great evidence.
---
6.15.14 - Preparing for our Moving Sale!! GhostWarePro is moving to a lower tax bracket area :)
---
3.6.14 - Added Trifield meters - Added a few other products - Discounts added
---
1.6.14 - Happy New Year !! P-SB7 now in stock, we got one of (maybe the first) shipment!!
---
12.18.13 - Sorry for the Delay, the manufacturer has advised us that the P-SB7 is on back order until into January (first week).
---
12.14.13 - Added the New EM Hunter to the website (after many requests).. Its finally online and ready for sale. In 4 days we have sold over half of our stock!!
Thank you all.. Its a great Xmas Present.
Welcome to our Friends at X Paranormal added to the Professional Page. Check out their Page HERE
---
11.18.13 - Friends, results of the survey to come out later this week. Thanks to everyone.
---
11.13.13 - Again, Thank you to everyone that submitted information to the Professional Page
---
11.10.13 - Thank you to everyone that signed up on the professional page.
---
10.31.13 - Happy Halloween- Added our Friends at GVPI Banner under Professional Groups, Check them out.
---
10.27.13 - Thank you all for the orders on the EM pump.. Sold out fast and now have more in stock
---
10.20.13 - Due to requests from our members, The EM Pump (Ghost Magnet) released for production on 10.20. Check it out in the Shopping section.
---
8.22.13 - GhostWarePro featured on Ihuntghost.com Radio Show. Discussing equipment trends and future development opportunities. Wes was great.. I need some work..
WES FORSYTHE'S PARANORMAL FILLER ON
LIVEPARANORMAL.COM
The GhostWarePro.com Show with Wes
---
08.25.13 - New document added today that explains Mel Meter Models.